Home page | Bled lake Slovenia taxis & transfers
Reliable low cost taxis and private airport transfers Bled lake Slovenia


  Welcome to our home page, dear guest! Bled lake (Blejsko jezero) is arguably the most popular tourist destination in Slovenia. Placed in the northern part of west Slovenia it is only at 37 kilometers distance from Jože Pučnik Ljubljana international airport, or just 30 minutes taxi ride away. Due to the proximity of Austria, the first airport on the Austrian side is Klagenfurt at only 77 kilometers distance, where you can board flights to Germany and to the Austrian capital Vienna. Relatively close is also airport Ronchi del Legionari in Trieste Italy at 174 kilometers distance. All airports are easily accessible through well-connected modern highways.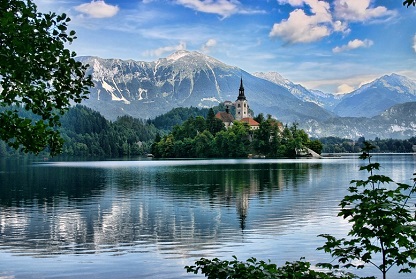 Getting to Bled from inside Slovenia is pretty easy, as there is a bus and train connection from capital Ljubljana on regular basis. To reach Bled from popular tourist spots in neighboring countries Austria and Italy is already a different story. For example, there is no direct train connection from Venice Italy, which is often on visitors must-see list before, or after Bled lake. One option to reach Bled lake from Venice by train, includes going off the train in Trieste, then taking a bus or taxi to Sežana and finally catching a train in Ljubljana going to Bled lake, though not all of them are going directly. Some train connections from Ljubljana to Bled lake include changing the line in Jesenice. Other options are through Villach in Austria or through Jesenice-Gorica-Gorizia-Venice.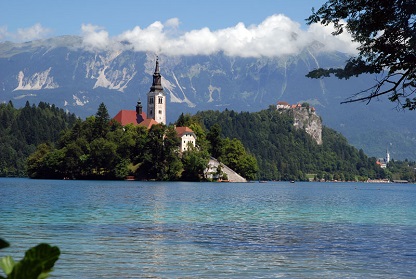 To reach Bled lake by train from Austrian towns Salzburg or Villach is a bit easier as you have direct lines to Jesenice, where you change to Bled line. To get from Vienna includes changing train either in Villach or in Maribor, then again in Jesenice or Ljubljana. Public buses on mentioned lines are either nonexistant or very poor or include changing lines a few times. There are some private bus operators that have direct lines, mostly over the weekend for workers returning from Austria or Germany, and shared-ride companies offering airport connections to Slovenia with minivans.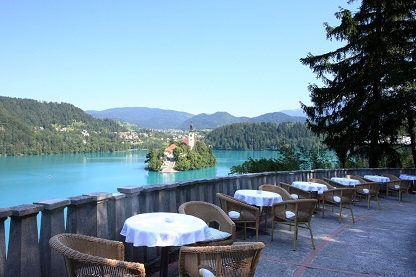 Airtrail Slovenia offers private taxi transfers to Bled lake from tourist places and airports in Slovenia and from neighboring countries. We offer you individual custom-made private transfers from any town, airport, or port in Italy, Austria, Hungary, or Croatia. Our English-speaking driver will pick you up at your hotel or wait for you at the airport and take you directly to your desired destination in Slovenia. As there are many interesting sites on the way to Slovenia, stops for sightseeing can be arranged. All transfers are made with middle-class cars and minivans in average no older than 3 years, airconditioned and regularly checked. Please feel free to contact us, we will be happy to answer your questions and provide you with more information. To get in touch with us now call +386 41 281 228, or send  an email on airtrail.slovenia@gmail.com 
   Book your transportation to Bled lake now
   call us at  +386 41 281 228
   Fast & easy airport shuttle booking online
Bled transfers prices are fixed, no hidden costs:
Transfer to Bled lake from Ljubljana airport 60 eur
Transfer to Bled lake from Villach 110 eur
Transfer to Bled lake from Klagenfurt 119 eur
Transfer to Bled lake from Salzburg 299 eur
Transfer to Bled lake from Vienna 449 eur
Transfer to Bled lake from Trieste 189 eur
Transfer to Bled lake from Treviso airport 329 eur
Transfer to Bled lake from Venice airport 329 eur
Transfer to Bled lake from Budapest 479 eur
         costs for transfers with minivan are 40% higher*

Airtrail Slovenia is a trusted and reliable locally based taxi transfer company for individual passenger transportation in Slovenia. Our company is the best taxi service reward receiver for Alpe Adria region and top-rated local Bled taxi by different tourist internet portals. We provide private transfers for individuals as well as groups to or from the Bled lake and transfers from Bled lake to other tourist destinations in Slovenia: Piran, Portorož, Postojna caves, Škocjan caves, and Ljubljana. Private car service liaison Bled lake - Venice, private door to door transfers Trieste - Bled, chauffeur driven airport pick up Venice Marco polo, Trieste Ronchi del legionari. Private transfers from Vienna airport to Bled lake, transfers from Budapest to Bled. Private car service Bled lake and Bohinj, private driver car service from Bled lake Slovenia. Private tours Bled lake and Triglav national park. Tags on the home page: Bled taxis home page, Bled lake shuttle, Bled lake transfers, Bled taxis, Taxi Bled. Home page geotag: Bled, Slovenia, Slovenija. Thank you for visiting our home page.